About a year and a half ago, I was leaving Baltimore when I came across the exit for I-95. I ultimately took the exit to go south and back home, but at that moment I felt a nagging desire to turn north, leave my responsibilities behind for a while, and see what the open road had to offer. Tomorrow, after saving up several months' worth of vacation time and gas money, I finally get to live that dream.
My partner in crime: a 2006 Kia Spectra5. It's nothing fancy, but it's served me well for the past seven years. It's got plenty of room to fit all my stuff, though there will probably come a point where I bemoan the lack of four-wheel drive. It even has cruise control so I can take a quick nap on straight stretches of road! (Okay, fine, I guess I won't.) I've got a phone with unlimited data and a bluetooth setup for audiobooks and music to keep me entertained though the scores of hours of driving ahead of me.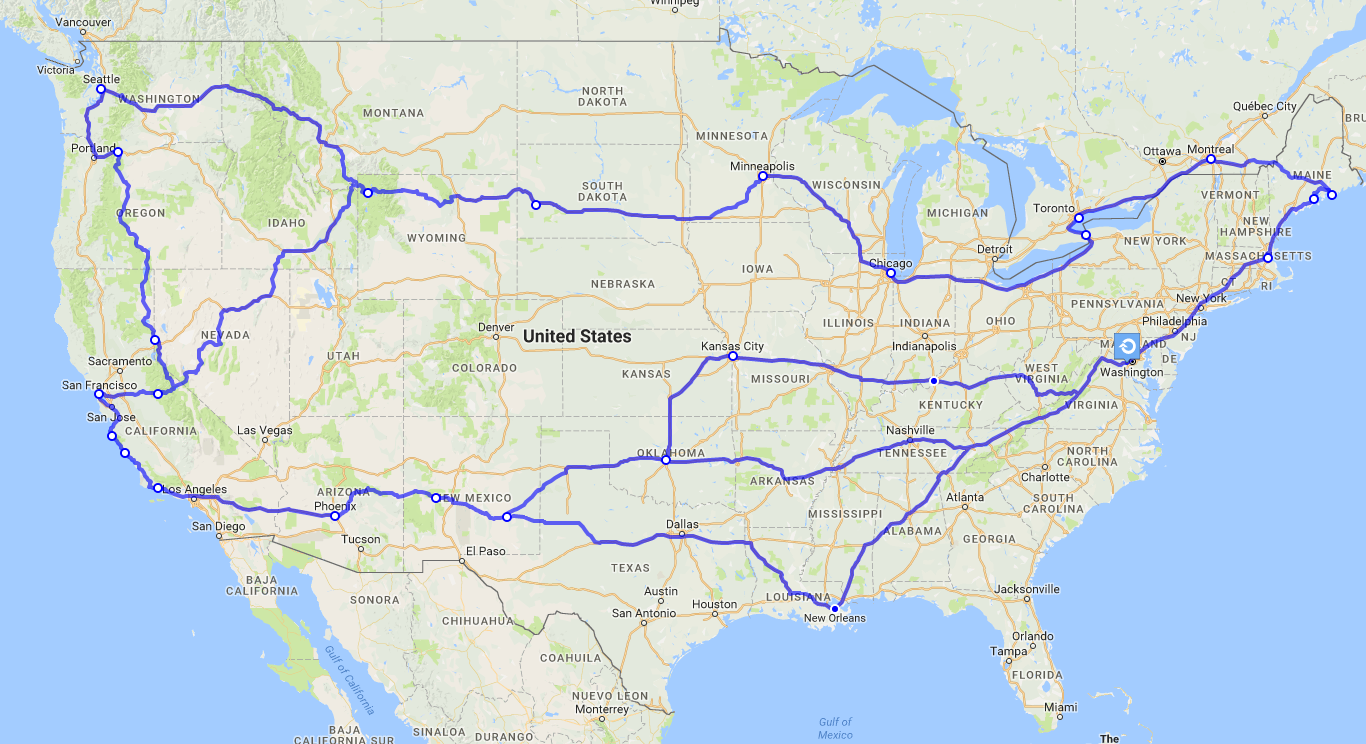 I will be doing a counterclockwise loop around the country, going through the northern states before the snows complicate things and hitting the south when things have hopefully cooled down somewhat. I have a couple alternate routes plotted, mainly based on how much time I have left and in which direction I ultimately want to go (though I will be saddened if I have to miss the Pacific Northwest). The last week of the trip is the most uncertain at the moment, since I have no idea how I'll feel or how quickly I'll need to move.
Tomorrow, I will set out on my first leg. I hope to make it to Boston in the late afternoon/early evening, though there's no telling with east coast traffic. Perhaps I'll stop by Philly to get a cheesesteak for lunch. We'll see what happens.