PBEMX - Winter 5 Adjustment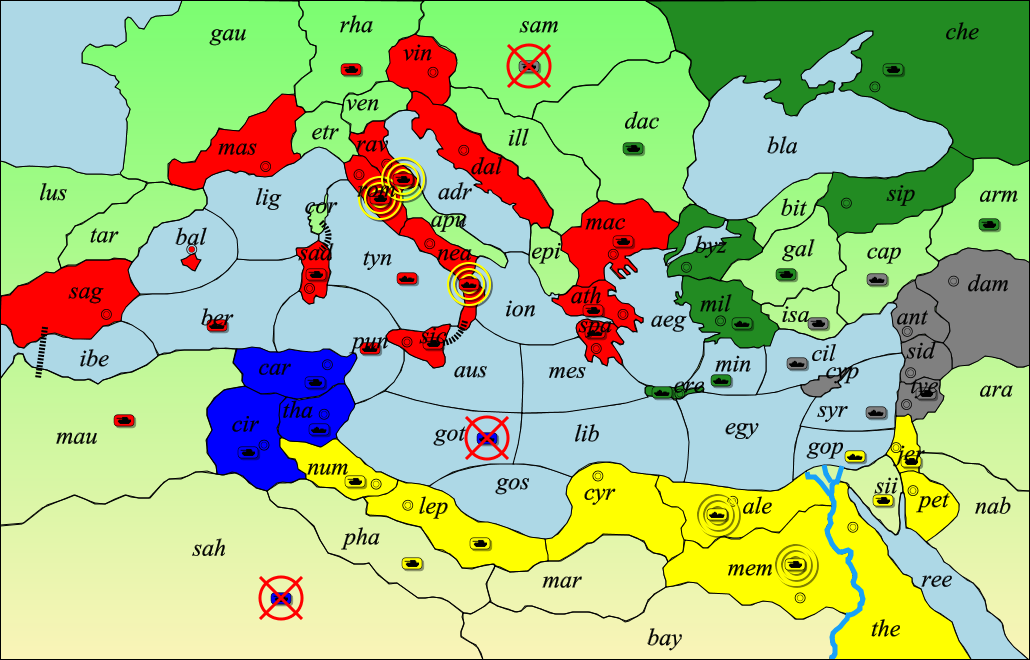 Order Results:
Carthage:
Carthage: R F got
Carthage: R A sah

Egypt:
Egypt: B F ale
Egypt: B A mem

Greece:
Army at Armenia ordered to Disband.
Fleet at Crete ordered to Disband.
Not enough Disband orders were submitted. Units farthest from home supply center will be disbanded.

Greece: R A arm
Greece: R F cre

Rome:
Rome: B F nea
Rome: B A rav
Rome: B A rom